feedbackwave.com is the second startup from @sonnypgs in the 24 Startup in 24 Months challenge.
Introduction
In its core it's a software solution (SaaS) for collecting user feedback on your website or in your mobile app (coming soon). Integrate the feedbackwave HTML widget with one line of code and start collection user feedback. The submitted feedback can be inspected within the provided dashboard.
Pricing Plans
A user can choose between 2 pricing plans at the moment:
-FREE (1 project included, 10 feedback submissions)
-PRO (10 projects included, unlimited feedback submissions)
Widget
Feedback can come in different forms. Currently there are 3 categories to choose from: ideas, issues and contact requests. Embed the widget with only one line of code.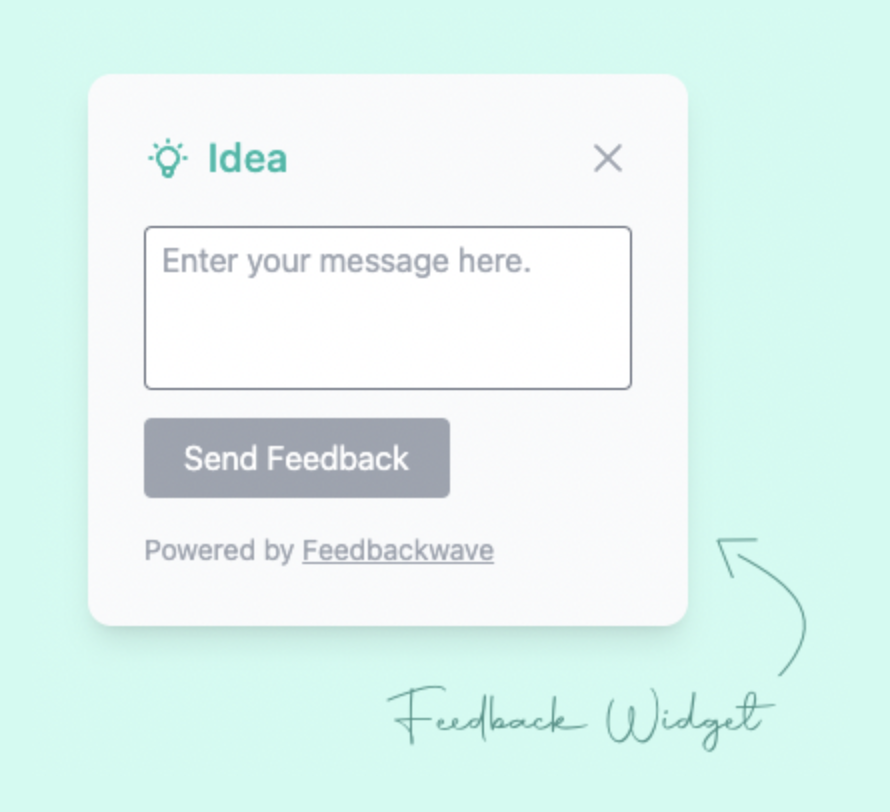 Dashboard
Once signed up and logged in, the user has the ability to manage (create, edit, delete) multiple projects which are the central points to collect feedback. The submitted feedback can be inspected in the dashboard.
Tech Stack





If you like Feedbackwave.com, you can upvote it via Product Hunt 🚀

Also check out the second startup from @ronatory.





The next startups will be released at the end of March. If you want to be part of that journey then just subscribe below and get updates via email.



Use following links to get the latest updates also:



-Subscribe to our Revue Newsletter