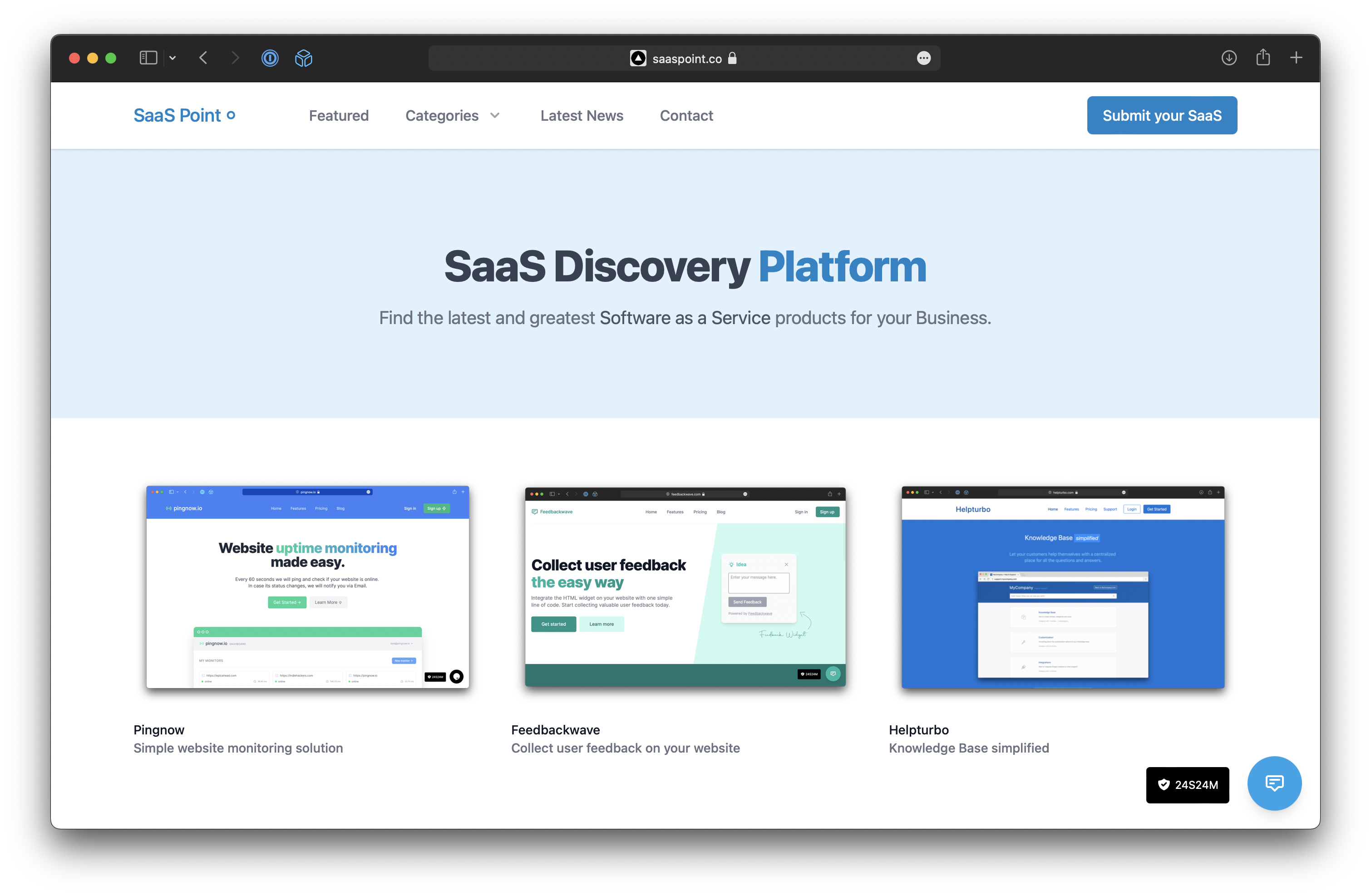 saaspoint.co is the third startup from @sonnypgs in the 24 Startup in 24 Months challenge.
Introduction
In its essence SaaS Point is a SaaS Discovery Platform, a big directory which categories SaaS products into categories. It helps you to find the latest and greatest Software as a Service products for your business.
Features
As a product owner you have the ability to submit your product to SaaS Point by filling out a simple form. You even have the option to mark it as featured, so that it will be displayed on the front page.
Other aspects of SaaS Point:
-> Latest news about SaaS
-> Extensive directory of SaaS products (categorised)
-> Featured products

Tech Stack





If you like saaspoint.co, you can upvote it via Product Hunt 🚀

Also check out the third startup from @ronatory.





The next startups will be released at the end of April. If you want to be part of that journey then just subscribe below and get updates via email.



Use following links to get the latest updates also:



-Subscribe to our Revue Newsletter