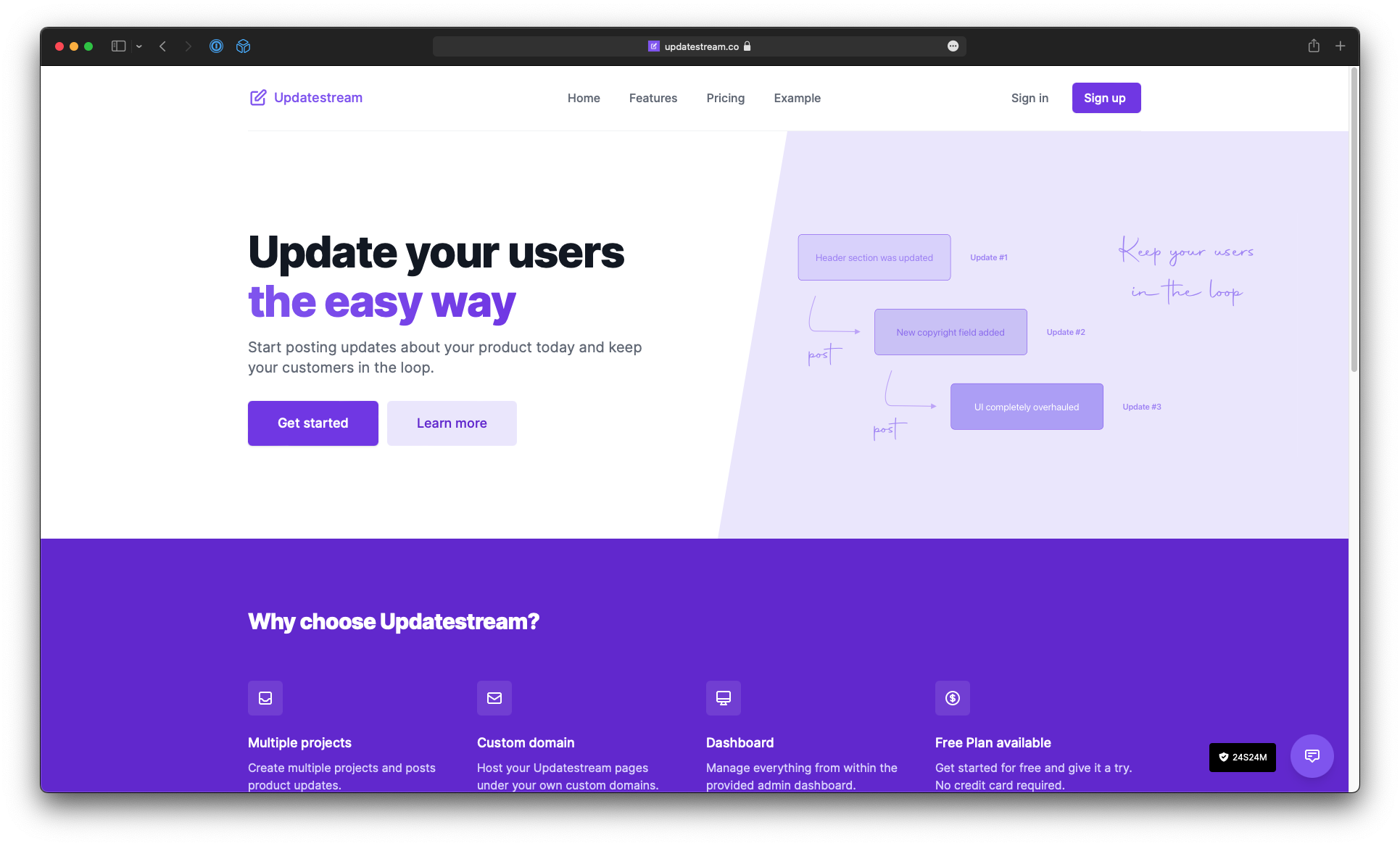 Updatestream is the fourth startup from @sonnypgs in the 24 Startup in 24 Months challenge.
Introduction
Updatestream is a tool which makes it easy to update your users about your product - may it be new versions of your product, upcoming features or simple changes. Keep your users in the loop. Updatestream provides a dashboard section, in which you may create and manage different projects and update posts.
Pricing Plans
A user can choose between 2 pricing plans at the moment:
-FREE (1 project included, 10 monthly update posts)
-PRO (10 projects included, unlimited update posts)
Dashboard
In the dashboard section of the app you'll be able to create and manage multiple projects of yours. Under a project you'll be able to create posts about your product updates. Every project has a unique URL which can be shared with your users and/or linked on your website.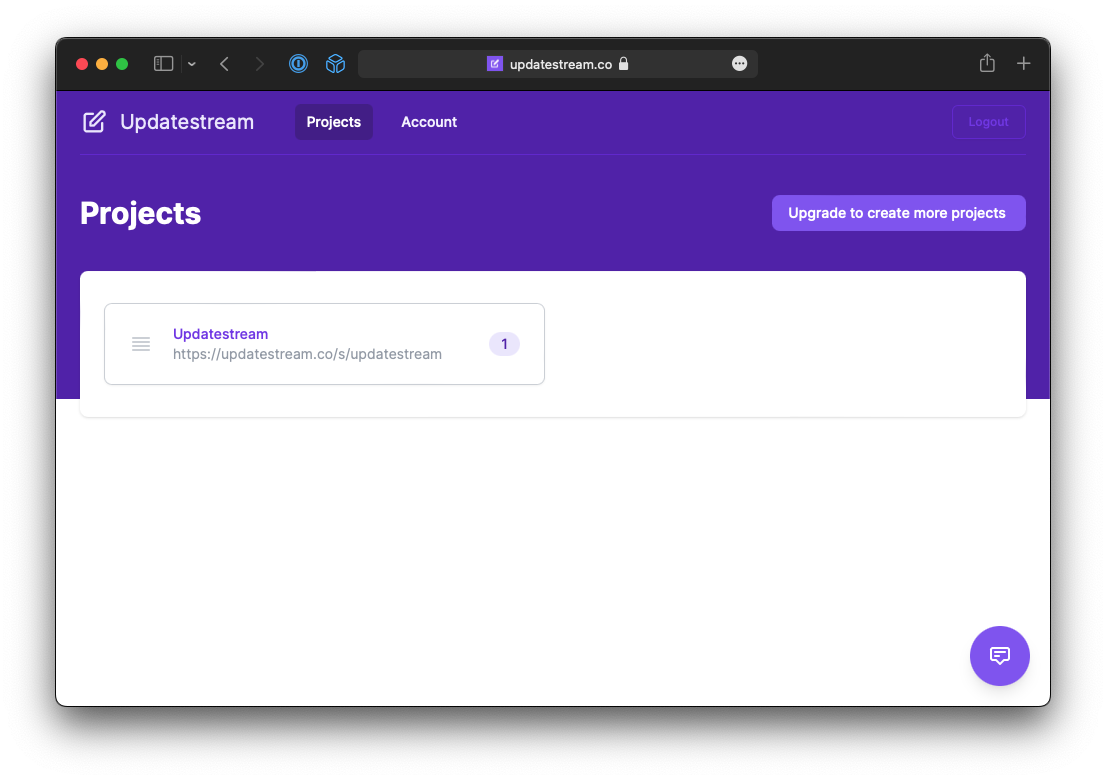 Public Page
All the posts of a project are displayed on their own public page, for which a unique URL has been defined. Later on you'll even be able to link your custom domain.
Tech Stack





If you like Updatestream, you can upvote it via Product Hunt 🚀

Also check out the fourth startup from @ronatory.





The next startups will be released at the end of March. If you want to be part of that journey then just subscribe below and get updates via email.



Use following links to get the latest updates also:



-Subscribe to our Revue Newsletter